I know, I know -- I've featured a lot of novelty prints on this blog already. They have quickly become a staple of my closet (the problem is I don't have enough ACTUAL staple pieces, so I just have a bunch of statement pieces with nothing to break them up), and I can't get enough of them. They seem to be everywhere lately, so this week's Friday Favorites is completely dedicated to them.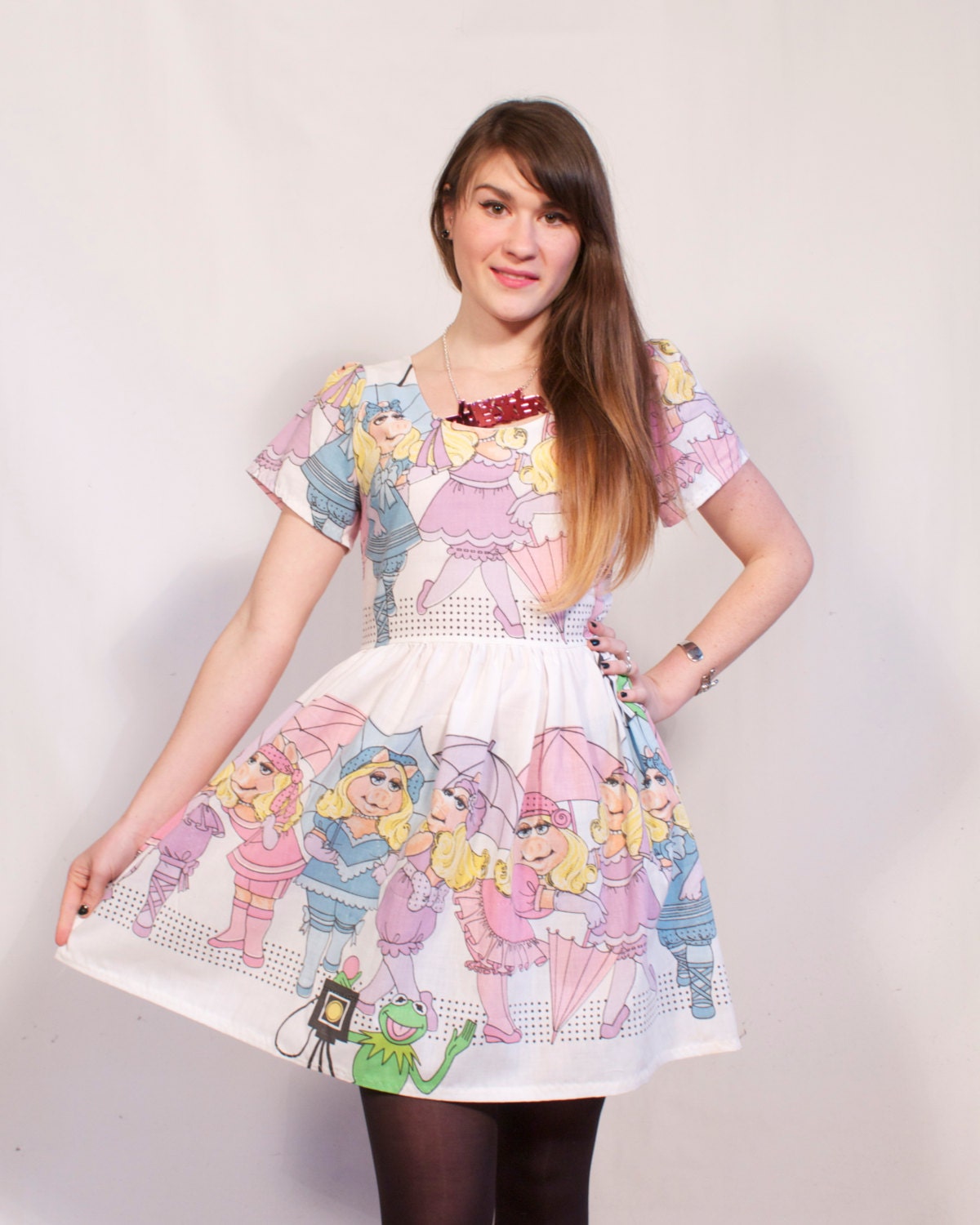 Isn't the one little Kermit at the bottom adorable?
But getting back to Hello Holiday... they also have a dress I've coveted back in stock on their site (known on their website as This Dress is Bananas, a Gwen Stefani reference I think we can all appreciate). I will lust after any dress that has fruit on it (why, I can't explain), so obviously it's on my wish list:
There also seems to be a letters and numbers print trend happening, which I like...
...As well as a really interesting photographic print trend:
And here are some printed items I really love that don't fit into any particular category:
Hollywood Hotel Skirt via Top Shop
(I guess this IS photographic, but it's just too kitschy for a normal category!)
I hope you've enjoyed fussing over these amazing, unique prints as much as I have!
Have a (hopefully) sunny and bright Friday!
xox Sammi